Module 6: What Institutional Factors Encourage Entrepreneurship?
People respond to incentives in predictable ways. The "rules of the game," or what economists call institutions, influence the choices individuals make. Basic institutions like laws and cultural customs establish the foundational incentive structure of an economic system. Entrepreneurs are vital to economic growth and higher living standards. Societies with an institutional environment that discourages entrepreneurship tend to see few individuals involved in wealth creating activities. This lesson introduces students to the concept of institutions as we evaluate the impact specific institutions tend to have on encouraging or discouraging entrepreneurship.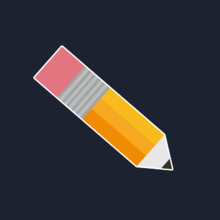 1

Module Six: What Institutional Factors Encourage Entrepreneurship?

2

Lesson One: The Marvel of the Market

I, Pencil: My Family Tree by Leonard Read

3

Lesson Two: When Order Emerges

Can Order Be Unplanned? by Learn Liberty

Cavemen, Money, and Spontaneous Orders by Sandy Ikeda

The Beauty of Emergent Order by Voice and Exit

4

Lesson Three: The Rules of the Game

What Caused the Economic Boom of Wealth?

Liberty and Dignity Explain the Modern World by Deidre McCloskey

Activity: Tragedy of the Lemonade

5

Lesson Four: Incentives Matter

Incentives Matter by Learn Liberty

The Power of Incentives by Dwight Lee

6

Lesson Five: Entrepreneurship Stifled

Watch Video: Why Can't Chuck Get His Business off the Ground?

Does Occupational Licensing Protect Its Consumers? by John Hood

Should You Need the Government's Permission to Work?