Module 1: What is Entrepreneurship?
What does it mean to be entrepreneurial? What virtues do entrepreneurs have and what behaviors do they exhibit? What kind of character do successful entrepreneurs tend to have? What is the specific role of entrepreneurs in the economy? What do entrepreneurs do, precisely? How can I be an entrepreneur?
Most people identify an entrepreneur as someone who creates a business and assumes the risk of doing so in return for profits. While this description is correct, more broadly it can be said that entrepreneurs create value by moving resources into more productive uses. They do this through innovating new products or processes to replace old ones and by discovering unnoticed opportunities to profit and acting on those opportunities. This series of lessons introduces the concept of entrepreneurship as understood by several leading economists. Students will explore the key traits of an entrepreneur and discuss the entrepreneur's role in society. Let's begin our journey in learning how entrepreneurs change the world!
Additional Resources
Additional resources for facilitating this course in the classroom or to supplement the online course are located in the introduction section of the online course, under "Additional Resources."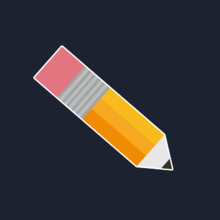 1

Module One: What Is Entrepreneurship?

2

Lesson One: Key Traits of an Entrepreneur

Entrepreneurship in a Broad Sense

Entrepreneurship in a Narrow Sense

What is an Entrepreneur? by Entrepreneur Week

The 7 Traits of Successful Entrepreneurship by Joe Robinson

Activity: Discovering Your Passion

Activity: Research a Successful Entrepreneur

3

Lesson Two: The Heroic Entrepreneur

Modern Day Heroes by Learn Liberty

The Heroic Journey by Dwight Lee

Watch Video: Entrepreneurs Can Change The World

4

Lesson Three: Discovering an Opportunity, Serving a Need

How to be an Entrepreneur

Activity: Serving Others in Your Community

Poverty and Entrepreneurship by John Stossel

5

Lesson Four: The Entrepreneurial Society

200 Countries, 200 Years, 4 Minutes by Hans Rosling

Small Business and Entrepreneurship by E.C. Pasour

6

Lesson Five: Entrepreneurship Defined

Entrepreneurship by Russell Sobel

Comparing Three Views of Entrepreneurship