Module 8: How Do I Become An Entrepreneur?
Entrepreneurs make money by creating value and serving the needs of others. Successful entrepreneurs are both wealth creators and problem solvers. In this module, students will engage in hands-on activities to practice entrepreneurship as an activity (starting a business) and entrepreneurship as a way of thinking (innovation, drive, creativity).

One of the best ways for students to learn is through practical experience. Starting a business teaches students important life skills. Anyone can start a business. You don't have to be creative. You don't have to have the next big idea. You don't have to have a lot of money. You don't have to take on a lot of risk.

In this module, you will learn more about getting started as an entrepreneur. They will learn to create a plan, set goals, and work toward achieving those goals.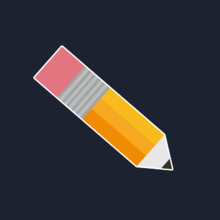 1

Module Eight: How Do I Become An Entrepreneur?

2

Lesson One: Getting Started

Go Be an Entrepreneur by Kauffman Sketchbook

Activity: Generating Business Ideas

3

Lesson Two: Developing Your Business Model

Activity: Business Model Basics

Business Model Canvas Explained by Strategyzer

Activity: Young Entrepreneur's Business Model Canvas

4

Lesson Three: Advice for Young Entrepreneurs

Advice for Young Entrepreneurs by PHP Agency

What Leads to Success by TED

7 Tips to Guide Young Entrepreneurs by John Pilmer

Visionaries by Kauffman Sketchbook

5

Lesson Four: Learning From Failure

Steve Jobs on Failure by SCVHA

Failure is Part of Success by TEDx

Why Failing Well is the Key to Success by ReasonTV

6

Lesson Five: Tools for Building Your Business

Activity: Presenting Your Business Model Canvas

Activity: Business Tools and Resources

7

Course Summary: Economics of Entrepreneurship